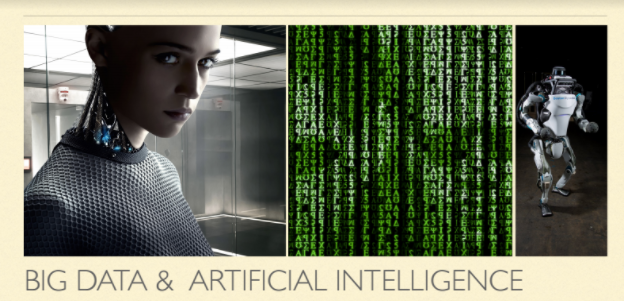 Understanding the current scenario of tremendous interest of students and professionals regarding "Big Data & AI", CloudxLab conducted a webinar on July 12, 2017 to introduce and explain the many nuances of this upcoming field to all the enthusiasts. Mr Sandeep Giri, founder of CloudxLab with more than 15 years of experience in the industry with companies such as Amazon, InMobi, DE Shaw etc., was the lead presenter in the webinar.
The Scope:
The webinar covered the following:
Overview of Big Data

Big Data Technology Stack

Introduction to Artificial Intelligence

Demo of Machine Learning Example

Artificial Intelligence Technology Stack
The Response:
Approximately 1000 persons registered for the webinar, and 600+ attended

Overwhelming enthusiasm was evident as 100+ questions were asked

Participants requested to extend the session as the flow of knowledge was tremendously beneficial to all
The Flow:
Sandeep initiated the webinar

by comparing the current state of "Big Data & AI" technologies with the ideal future goal of creating an artificial person who is human-equivalent in all aspects

Presenter provided a sneak peek into Machine Learning through an example where computer learned and mastered the game "Mario" by repeatedly practicing and improving through each iteration

Thereafter, it was explained how Internet of Things is creating humongous amounts of data called Big Data, and how various technologies have evolved to Collect-Store-Process Big Data

The presenter, then, delved upon the relevance of Hadoop & Spark ecosystems in the Collect-Store-Process cycle of Big Data

At this stage the discussion became a combination of presentation and query-resolution on the many nuances of Hadoop & Spark ecosystems as participants raised many interesting questions

The discussion then progressed to the next stage where the presenter explained the meaning and history of development of "Artificial Intelligence" (AI)

Thereafter, he explained that Reasoning, Navigation, Natural Language Processing, Knowledge & Perception are the current scope of AI — and future scope should include Emotional Intelligence & Intuition

The presenter, then, progressed to explain the meaning and nuances of Machine Learning & Deep Learning along with their frameworks

The webinar then culminated through an extended Q/A session to answer all the queries whereby most participants enquired how they could learn more on these topics.
The Recording:
What about those who missed the webinar?
Worry not, the recording of the webinar is available here:
The presentation slides are available here:
The Feedback: