As of today, the hottest jobs in the industry are around AI, Machine Learning and Deep Learning. Let me try to outline the learning path for you in machine learning for the job profiles such as Data Scientist, Machine Learning Engineer, AI Engineer or ML Researcher.
AI basically means Artificial Intelligence – Making machines behave like an intelligent being. AI is defined around its purpose. To achieve AI, we use various hardware and software. In software, we basically use two kinds of approaches: Rule-Based and Machine Learning based.
In the rule-based approach, the logic is coded by people by understanding the problem statement. In the machine learning approach, the logic is inferred using the data or experience.
There are various algorithms or approaches that are part of the machine learning such as linear regression (fitting a line), Support vector machines, decision trees, random forest, ensemble learning and artificial neural networks etc.
The artificial neural network-based algorithms have proven very effective in recent years. The area of machine learning that deals with a complex neural network is called Deep Learning.
As part of this post, I want to help you plan your learning path in Machine Learning.
If you are looking for a non-mathematical and light on coding approach, please go through the course on "AI for Managers". It is a very carefully curated and a very unique course that deals with AI and Machine Learning for those who are looking for a less mathematical approach.
If you are planning to become the Data Scientist, Machine Learning Engineer or Machine Learning Researcher, please follow this learning path. This learning path is also covered completely in our Certification Course on Machine Learning Specialization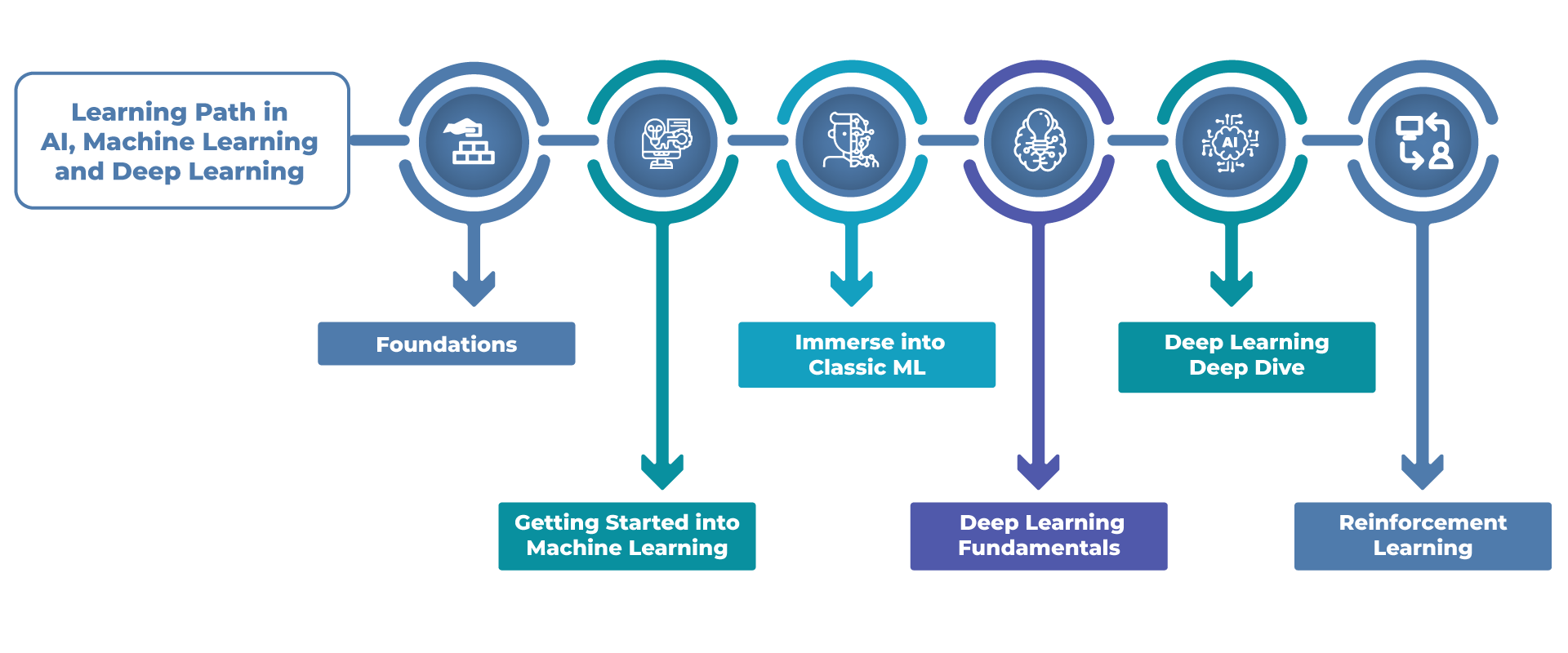 Continue reading

"Your learning path in AI, Machine Learning and Deep Learning"