CloudxLab has hosted several webinars in the past and all of them have been successful. But this time we thought to try something different. So, we all sat together and decided to do an offline meetup for Machine Learning. Though we had done some in the past, the engagement and interaction that one can get in the online webinar are not comparable. Anyhow, we then got in touch with Drupal Bangalore and they were having this event in R. V College of engineering. And one of the topics was Introduction to Machine Learning. We found this a good opportunity to bring our knowledge in the offline circle too.
Machine Learning Bootcamp
So it all happened on Nov 17 where Machine Learning enthusiasts gathered to attend the one day workshop on Machine Learning. The presenter was none other than Mr. Sandeep Giri, who has over 15 years of experience in the domain of Machine learning and Big Data technologies. He has worked in companies like Amazon, InMobi, and D. E. Shaw.


Fun Fact: Jeff Bezos came up with the initial idea for Amazon while at D.E. Shaw.
There were more than 120 attendees for the bootcamp. The seminar hall, where the bootcamp was conducted, got completely occupied which you can see from the pictures below.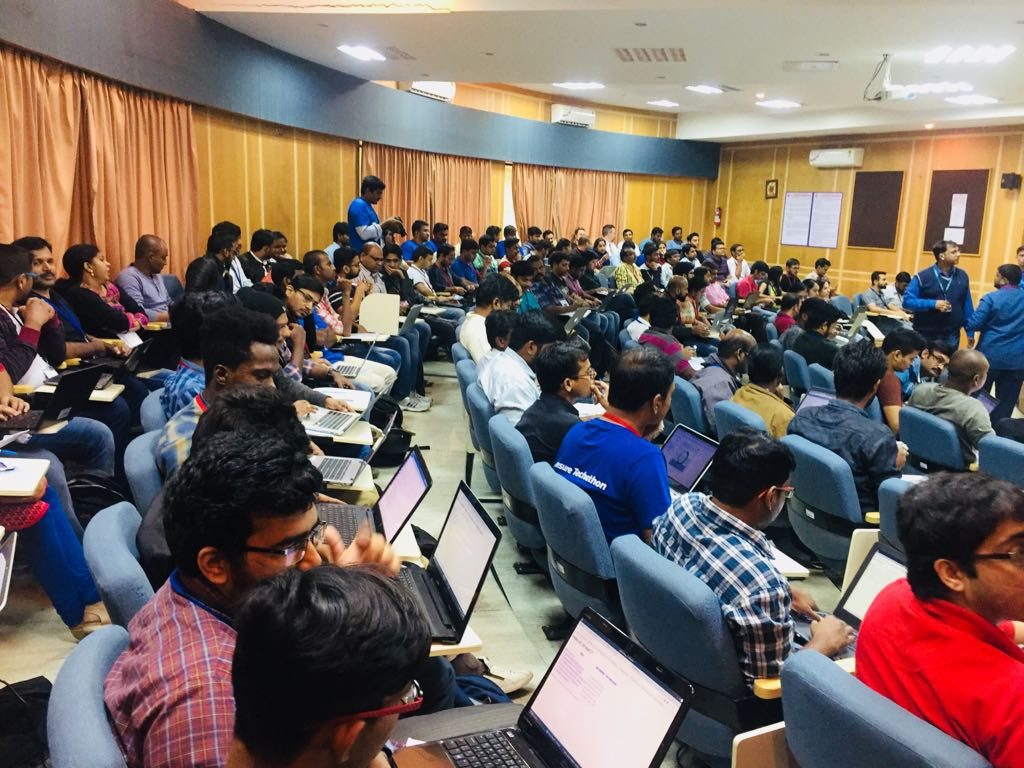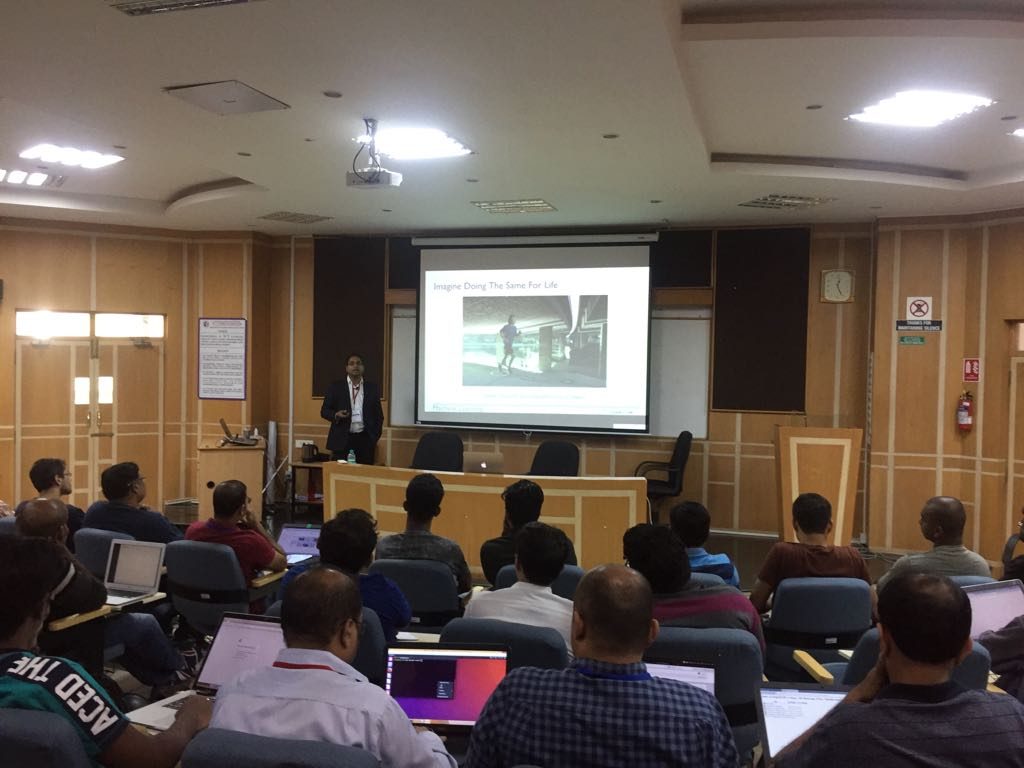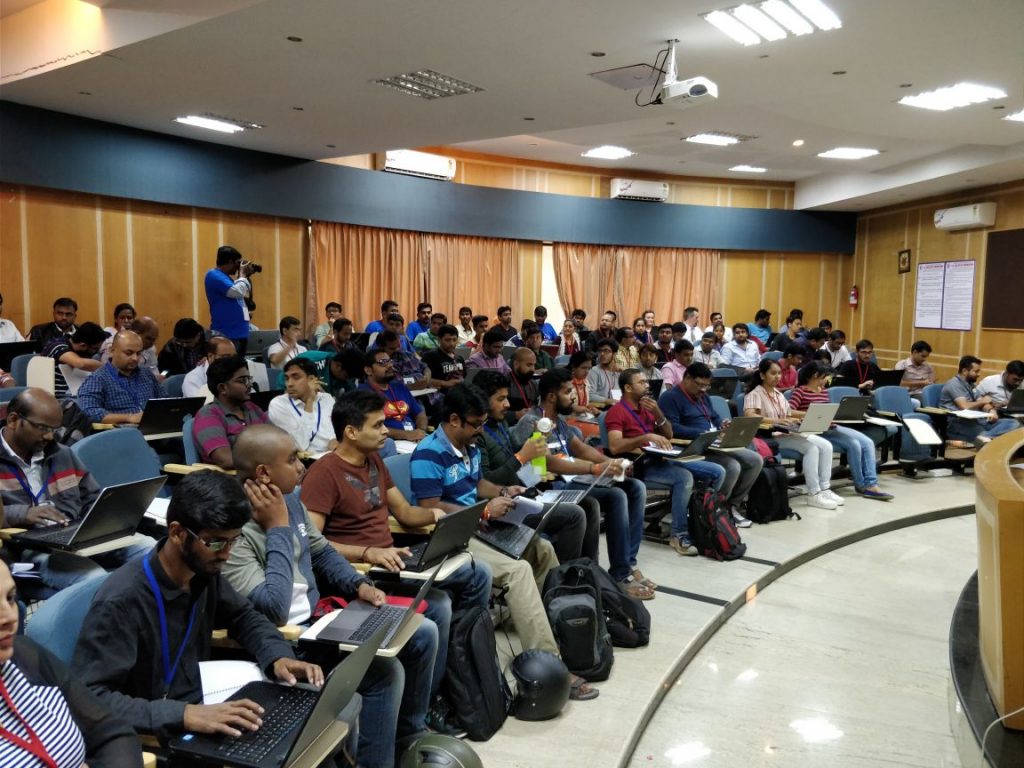 So the bootcamp was started with how Machine Learning was used in the famous game of Mario. It indeed made the learning so much fun. Then the lesson went on to cover the following topics:
Overview of Machine Learning

Hands-on with Python Libraries for Machine Learning

Build powerful models using real-world datasets

Manipulation and plotting data

Preprocessing and exploring data

Training a binary classifier

Measuring Performance

Learning Multi-class classification
By and large, participants have learned to be able to build and optimize their own automated classifier to extract insights from real-world data sets.
See what the attendees have to say about their experience of attending the Bootcamp: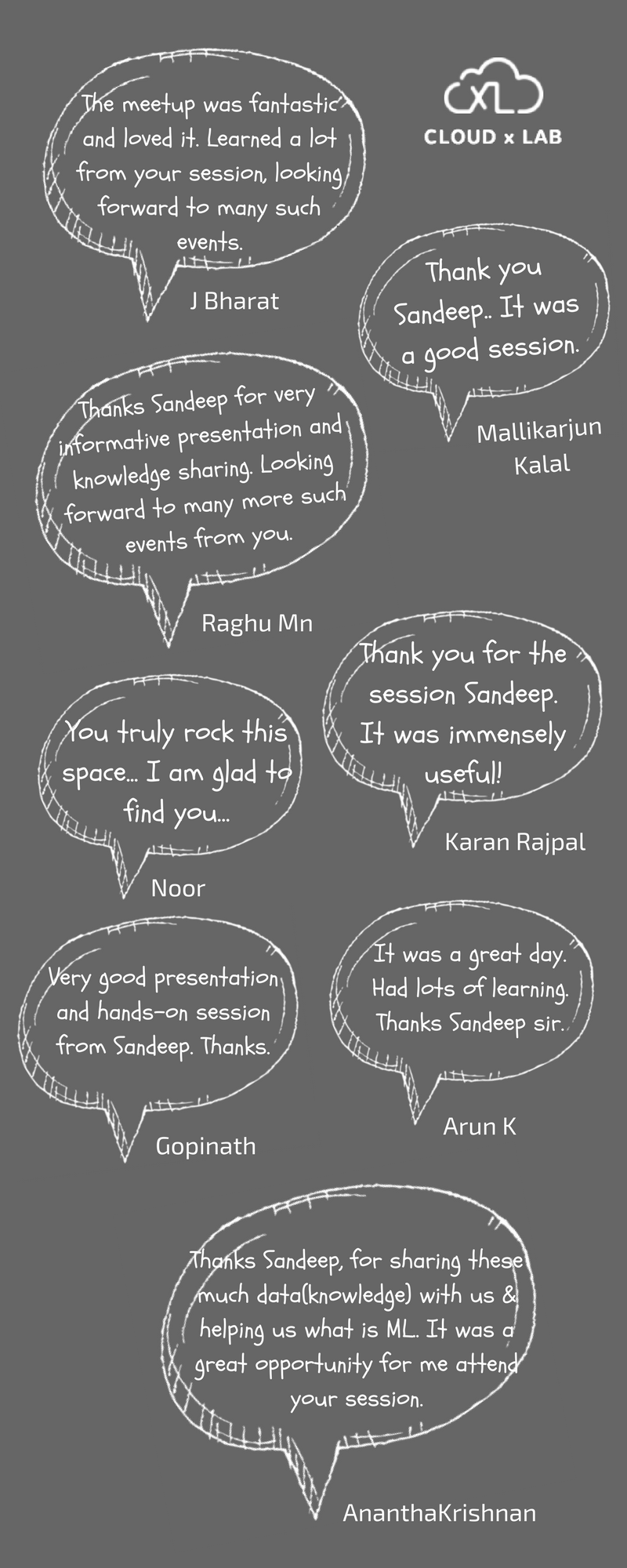 See the presentation used in the Bootcamp below:
Also, you can find Machine Learning projects and notebooks for the course on the CloudxLab Github repository for Machine Learning.
For the complete course on Machine Learning, please visit Online Instructor-led course on Deep Learning